I am very happy and grateful for the support of several companies.
Smartino or funktionelles.de from Schliersee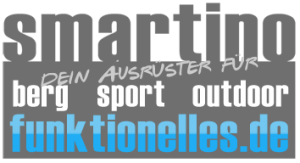 Smartino is an outdoor shop right next to the train station in Fischhausen on Schliersee; the online shipping firm funktionelles.de. belongs to the shop. Martin Dargatz and his team understood what I was looking for and what I needed: robust and reliable equipment, which should be as environmentally friendly as possible. For example, Martin gave me the Fjällräven Bergtagen-Line which contains an ecoShell or the drinking bottles from klean kanteen. He is constantly looking for environmentally friendly solutions and has successfully included the guppyfriend, the wash bag that filters microfibers out of the washing machine water, into his range. The shop in Schliersee is great because almost all items are in stock, due to the adjacent warehouse, and you can try them on – and you are also given competent advice by all their sporting, active employees. Together we organized a lecture in Schliersee about my plastic project in Svalbard, because Martin and his employees really wish to draw attention to this problem and to do something themselves. A collaboration that I really enjoy!
Icebreaker 

I was probably one of the first Icebreaker customers in Germany. Their products and philosophy convinced me from the very outset. Later I was all the more pleased that Icebreaker wanted to support me on my North Pole tours and the Greenland tour with equipment – and now also on the ship expedition trips. For me, merino wool is the best functioning clothing material when it is cold. Even if it is damp from sweat it still insulates, feels comfortable and does not stink. The highlight of merino wool is that it can absorb a lot of moisture because it directs the moisture within the fabric. As a result, it retains its insulating properties and is not cold on the skin. This is especially important if you are not able to change your clothes and have to wear dry sweaty clothes on your body. All my layers – except for the top one – are therefore made of merino wool. At the same time, Icebreaker makes sure that the sheep are kept in a fashion that is fitting for their species. Dignified animal husbandry and use of wool with as few pollutants as possible is a much better way for me than underclothing made of synthetic fibres.
Fjällräven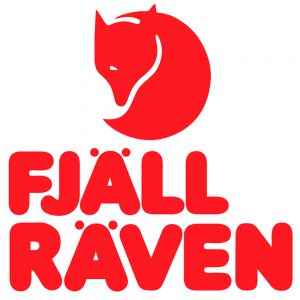 Fjällräven provided me with a jacket, pants and insulating jacket from the Bergtagen line through Smartino. I was immediately impressed by this line because it consists of an ecoShell. It is made from recycled polyester, but above all is impregnated PFC-free. If water density decreases, you can treat it with a PFC-free impregnation product. The jacket, with its very well-designed hood, has proven to be reliably waterproof even in extreme weather conditions and is long enough to provide good protection against the wind. In warm conditions, on the other hand, it can be well ventilated – so that all you need for guiding is just this one shell jacket. Very convenient! The insulating jacket is light and perfect for guiding on Spitsbergen: I can reduce it to a small pack size and pull it on if necessary. The pants are ideal for summer guides on Spitsbergen (or winter ski tours in Bavaria), because jackets and pants have one huge advantage: they are wonderfully soft and light. Compared to other hardshells I have tried they feel much more comfortable. This combination provides great protection for colder conditions and is still light enough for arctic summer tours. And last but not least, I've never received so many positive comments on an outdoor outfit as on this Bergtagen combination – so apparently it also looks really good! 🙂
Klättermusen

Klättermusen is a Swedish brand that is extremely committed to sustainable products. I use the Freke pants from Klättermusen, an expedition-grade pair of pants for extreme conditions. These relatively heavy trousers meet almost all the complex requirements that arctic guides have on trousers, especially in spring, autumn and winter and on sailing ships in bad weather: they offer sufficient protection against rainwater and splashing salt water, they have a bib that protects against drafts, for the call of nature you can quickly and easily open and close them on the side of the leg and the legs are reinforced at the bottom so that the salt water does not immediately eat into the membrane. Thus you are very well equipped for zodiac tours and on lengthy whale watching trips where you spend long hours on deck. In combination with insulating pants, this garment is like a living room. When it comes to snowshoe tours and ski tours, the trousers can withstand extreme conditions – they really are quite simply real expedition pants. What's more, I am particularly satisfied with Klättermusen because they really strive to produce better, more sustainable products.
adidas eyewear

The areas in which I travel place high demands on (sun) glasses: light and wind conditions change quickly, at the same time I always have to be able to see really well. When I crossed Greenland, Adidas equipped me with the perfect glasses: They were robust and could be converted from sunglasses for brilliant sunshine into ski goggles for storms and poor visibility in just a few steps. At the same time, corrective clips can be easily clipped into these models – important for short-sighted people like me.
Wendelstein Optik

Unfortunately, my vision is a little bit worse than what off-the-shelf solutions are able to cope with. Oliver Jauß of Wendelstein Optik in Brannenburg built the optical clip for my Adidas glasses himself. He also fitted me with contact lenses and lens products that can take the punishment if you don't deal with them as the textbook recommends. Oliver and Sandra Jauß are great contacts for clever (visual) solutions for all kinds of sports.